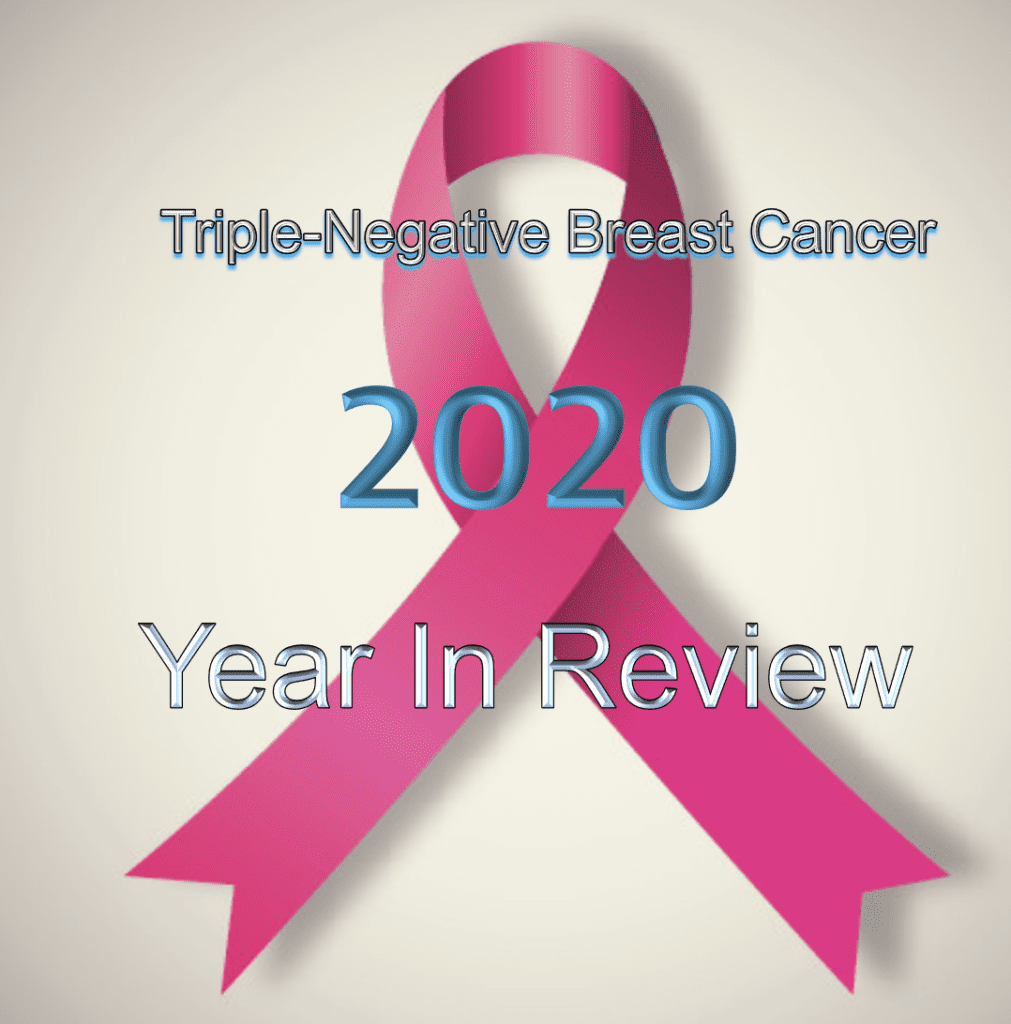 What a year! We all want to put 2020 behind us, but there was good news in the world of Triple Negative Breast Cancer. We continue to see advances in the diagnosis, treatment and prognosis of patients. That's why I decided to write this Triple Negative Breast Cancer 2020 year in review post. I would like to highlight some of those advances.
Immunotherapy and Triple Negative Breast Cancer
One of the more exciting developments is the addition of Immunotherapy to standard chemotherapy. The results of the Keynote 355 trial were presented at this year's American Society of Clinical Oncology meeting. A leading publication, The Lancet, published the results on December 5th. This study randomly assigned patients with metastatic TNBC breast cancer to undergo treatment with chemotherapy plus Pembrolizumab (Keytruda) vs chemotherapy plus placebo. Those patients receiving Pembrolizumab had a statistically superior result. Pembrolizumab is really the first targeted therapy for Triple Negative Breast Cancer and that's a great thing!
How about in the setting of disease limited to the breast and lymph nodes? Neo-adjuvant chemotherapy (treatment administered prior to definitive breast surgery) that includes Keytruda is another exciting development. As discussed in a previous post by Dr. Sarah Dodge we can achieve a complete pathologic response in a large percentage of patients. This allows us to shrink or eliminate the cancer prior to surgery. It will consequently improve our results with less extensive surgery. Can we spare surgery for patients with a complete response? Dr. Henry Kuerer discussed an ongoing study looking at this issue.
Efficacy of Screening Mammography for Triple Negative Breast Cancer
We think the prognosis of African American women with TNBC is worse than that of their White American counterparts. However, a study reported in the Journal of the American Medical Association in February refutes this. The prognosis was similar for both groups if the disease was detected by screening mammography. This underscores the critical importance of mammographic screening for all women. Furthermore, newer imaging modalities like Contrast Enhanced Mammography (CEM) will improve our ability to diagnose Triple Negative Breast Cancer. This was reported by Dr. Sue Jane Grosso in one of our 2020 posts.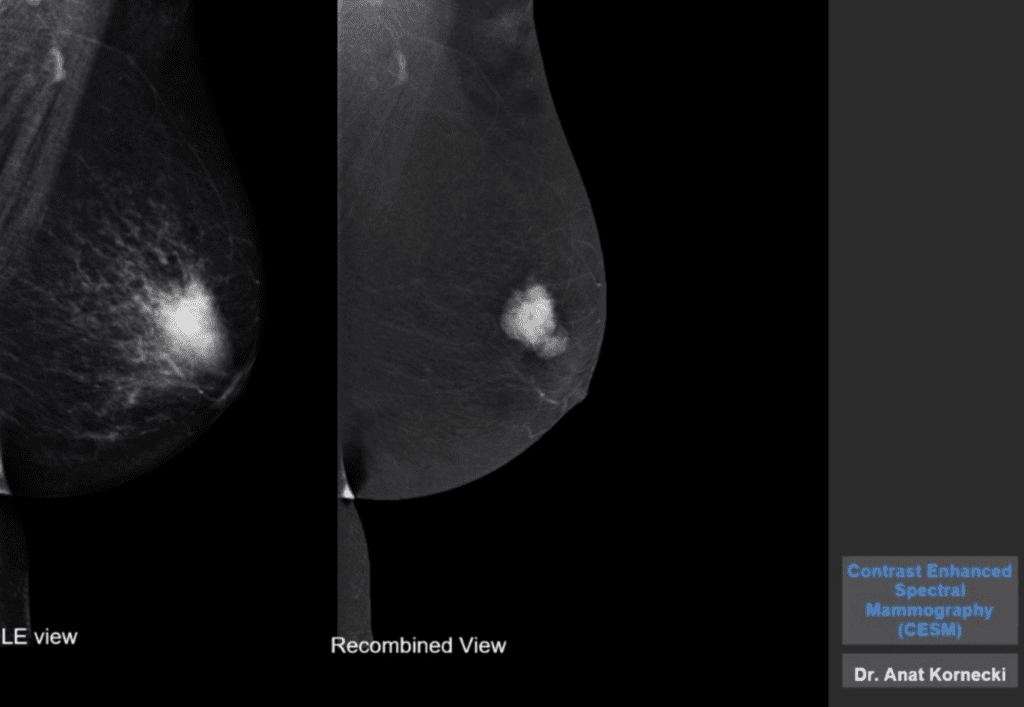 Antibody-Drug Conjugates and Triple Negative Breast Cancer
The FDA granted accelerated approval to the antibody-drug conjugate (ADC) sacituzumab govitecan (Trodelvy). The study included patients who had previous treatment for metastatic (TNBC). Dr. Steven Papish discussed this in one of our previous posts. The response rate to this new treatment was of 33.3% with 2.8% of patients achieving a complete response! Bear in mind this group of patients had already been treated with 2 different regimens of chemotherapy.
2021
So what will 2021 bring? We will see the beginning of the end of the COVID-19 pandemic. I believe humanity will emerge as a better people. Dr. Generosa Grana discussed the challenges of treating patients during the pandemic. I encourage all of you to receive the vaccine at the first opportunity afforded to you. I already got my first dose. If you are undergoing treatment, discuss the timing of vaccination with your oncologist.
I hope you found this Triple Negative Breast Cancer 2020 year in review helpful. We will continue to chip away at this difficult disease. Currently the prognosis for those with Triple Negative Breast Cancer is substantially better than it was in years past. Therefore, we have a lot to look forward to next year. Perhaps another breakthrough in the treatment of TNBC will be one of them. If you haven't done so, add your name to our e-mail list in the, "Become a Member" section. You will only receive notifications of new Expert posts and critical updates about this disease. I wish all of you a Happy New Year, especially those of you fighting Triple Negative Breast Cancer.